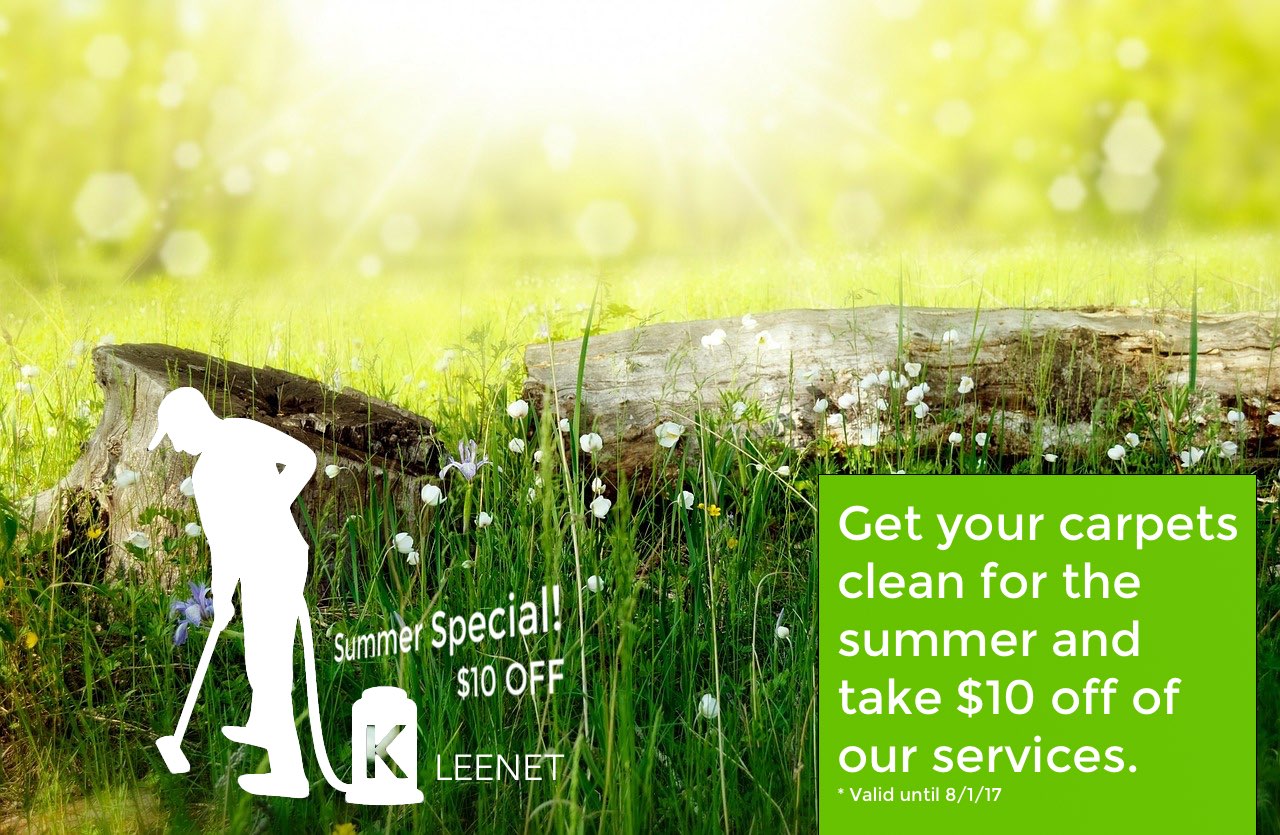 SPECIAL: Schedule Us Now And Take $10 Off Of Our Services
Just in time for summer!
It's time to entertain, but maybe your carpets are still recovering from the winter months.
Ok, KLEENET has you covered. Schedule a carpet cleaning today and we'll take $10 off of our services.
So, why don't you take 10 and let us do the work. Plan that summer party!
Special valid until 8/1/17.